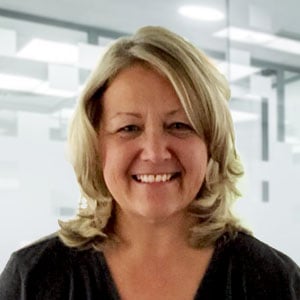 Karen Azzata
Quality Assurance Analyst
Karen maintains Client, Vendor and System compliance as Ringo's Quality Assurance Analyst. Ringo Operations includes customer success and support, onboarding, training and platform management while supporting policy and procedural protocols and quality control for all clients. Karen supports the on-boarding of new vendors and training and development of authorized staff accessing the technology for our clientele. With over 20 years of business experience within the Healthcare staffing and non-profit arenas, she brings a sensitivity and a keen eye to detail centered around the healthcare staffing industry.
While working for a privately held staffing firm, Ms. Azzata excelled in her demonstrated commitment to proper staffing practices and compliance within the healthcare industry. Extreme value is brought to Ringo with her understanding of JC guidelines, recruitment, evaluation, credentialing, competency and supporting adherence to standards. She is also well versed in the recruitment, testing, placement and operations of per-diem and contract nursing and Locum Tenens.
Karen was directly involved in the establishment of an International Nursing Division of a major regional staffing firm. Her expertise ranged from working win international staffing vendors, lawyers and governmental agencies and nurses. She served as an ambassador and liaison in the placement of international nurses acclimating the to their new environment.