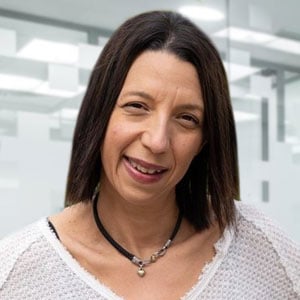 Nicole Rappaport
Strategic Program Manager
After a career in various roles relating to recruitment, training, project management and operations, Nicole now serves as Ringo' Strategic Program Manager. Her experience as Ringo's Vendor Client Specialist for the last 1.5 years has been valuable to our success.
Nicole's former positions include a Client Service Manager/Trainer role for ADP, where she handled all aspects of product training and client relations. In a later role at Pepco, an energy management company, she served as Director of Operations where she recruited, hired and trained Account Managers for the New York Metro Region. She is accustomed to a high level of interaction with account support teams and clients and has fine tuned her training skills to include classroom, one-on-one, and online webinars, as well as help desk support.
At Ringo, Nicole has a deep involvement with Ringo operations, client and vendor support. She ensures a positive client experience through high-quality service, superior response and timely follow up. She provides technical and product support and works closely with clients to help them onboard field associates and she provides training in all areas. Due to Nicole's close contact with Ringo's user audience, she is able to offer real-world insight into design improvements and works with Ringo's software developers to implement changes that will provide best-in-class solutions to workforce management as Ringo begins to roll out our new platform enhancements!