Synchronize hiring goals and efforts across your entire organization by partnering with an MSP and implementing a vendor management system, like RINGO VMS.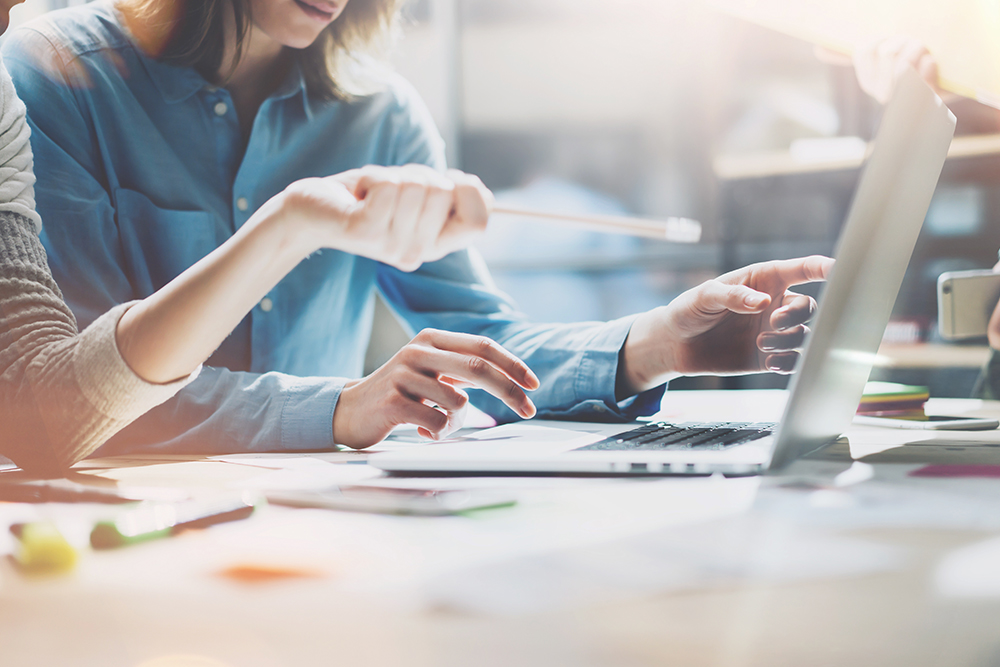 A cost-efficient staff of highly talented employees is the mark of great human resources management. To achieve this state of hiring nirvana, supply chain management (SCM) and talent management—two departments that are so often at odds with each other—must find ways to reconcile their differences and operate cooperatively. One such solution is to partner with a managed service provider and implement a vendor management system.
RINGO VMS is a best-in-class software solution granting total visibility into your contingent labor spend, with reporting abilities to support both SCM's budgetary efforts and talent management's need to attract and retain top candidates, with ZERO start-up costs.
Fast Facts
The above statistics are partly due to a historically low unemployment rate, which has been hovering around 4% for some time. As a result, job seekers are enjoying a benevolent labor market heavily skewed in their favor. Workers feel comfortable leaving organizations that are not well suited for them, and can exercise patience as they shop their skills around and hold out for a satisfactory offer. The war on talent is over; talent has won.
Of course, this condition comes much to the dismay of employer counterparts struggling to fill open positions, especially in highly specialized fields. This scenario often tempts hiring managers to onboard the first vaguely qualified candidate that comes through the door, thus risking costly retribution if the decision doesn't pan out long term.
Interdepartmental Coordination
To attract the best talent, at appropriate times and within budget, HR and procurement teams need to synchronize their goals and work cooperatively. If these two are at odds in your organization, it will be extremely difficult to construct a rockstar team that is both effective and profitable.
Roles & Responsibilities:
Procurement's job is to mind the organization's bottom line. This includes the strategic acquisition of assets, protection against risk, and overall cost control.
The job of HR is to find skilled candidates who are not only technically qualified, but who also possess the necessary soft skills to mesh seamlessly with the culture of your organization.
It's not hard to see how the roles of procurement and HR could quickly devolve into a 'Good Cop, Bad Cop' dynamic. Of course 'Good Cop' wants to make the impressive new hire, but 'Bad Cop' is on a budget, and besides, when the last new hire didn't work out, 'Bad Cop' had to reconfigure priorities to account for turnover-related losses equivalent to 50% of an annual salary.
This is why it's so important for HR managers to be exceptional at their jobs. Not only do they have to cherry-pick unicorns from a hostile job pool, but they must also continually nurture new hires to avoid costly employee turnover. When one poor hiring decision is made, the associated costs tend to ripple and negatively affect future hiring plans.
Bridging the Gap: Managed Service Providers & Vendor Management Systems
It has been said that we are in the midst of a so-called "Fourth Industrial Revolution," wherein technology is advancing at an exponential rate. The use of artificial intelligence (AI) to streamline recruiting processes will soon be the norm. Staying ahead of the game technologically is an essential piece of the staffing puzzle going forward.
Partnering with a managed service provider (MSP) and leveraging a vendor management system (VMS) is one convenient way to merge the interests of your SCM and talent management departments, and to satisfy the need for a proactive, value-added technological investment. These outsourced relationships cater to procurement's financial tracking interests, while simultaneously streamlining recruitment and on-boarding procedures.
Advantages of VMS
If you're not already working with a VMS, perhaps you're utilizing human resource management software (HRMS) or enterprise resource planning (ERP) software. While HRMS and ERP are adequate for tracking resources, a VMS is the best option for organizations aiming to strategically source and manage a contingent workforce.
Signing on with RINGO VMS, for example, provides:
Robust, Real-Time Reporting
Speedy Implementation
Vendor-Qualified Candidates
Electronic Timekeeping
Flexible Workflow (sort by vendor, department, or time frame)
Consolidated Billing
Big Data Access
Guaranteed Compliance
HRMS/ERP Integration Capabilities
---
To learn more about partnering with RINGO and our innovative solutions, book a call by clicking SCHEDULE A CALL or book a demo, and subscribe to our news feed for industry insights and product updates.