RINGO VMS, the ideal vendor management system, provides transparency, automates workflows, consolidates invoicing, tracks compliance, and much more.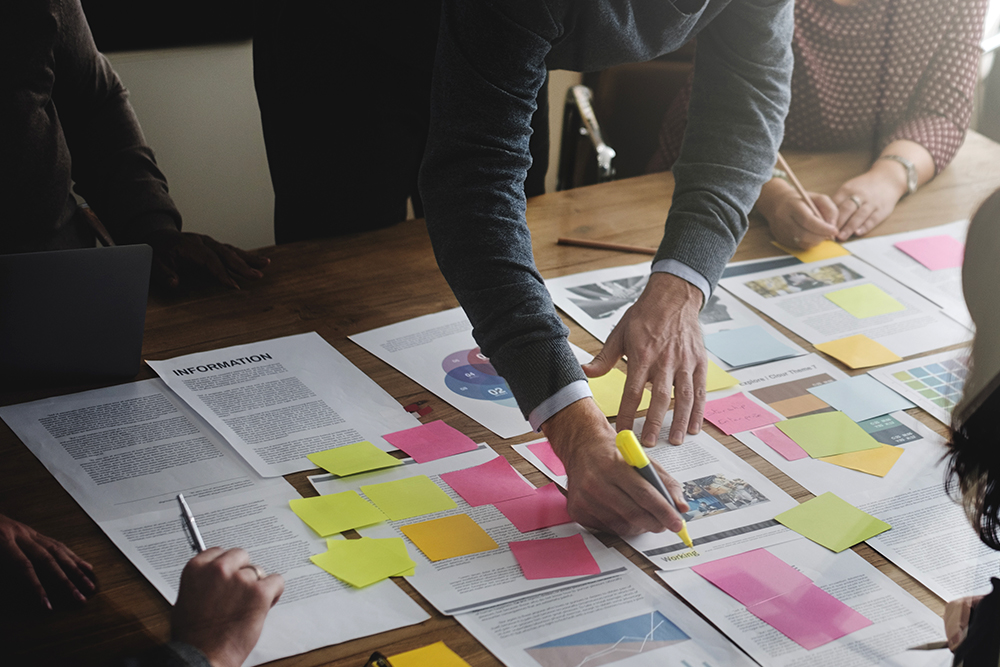 A vendor management system (VMS) is an integrated workforce management tool that helps businesses better oversee, guide and maintain their contingent labor pools. Features and functionality of VMS technology support holistic improvement across multiple key performance indicators, such as time-to-fill, overtime costs, employee retention, compliance, and more. Total platform customizability means you can leverage VMS reporting capabilities to their maximum potential.
The big data insights garnered by a VMS come from a combination of robust reporting (data capture) and comprehensive analytics that contribute to both tactical and strategic decisions pertaining to contingent workforce management. The RINGO VMS, specifically, has shown users an average annual cost savings of 23% on their temporary workforce by providing such business intelligence, with ZERO start-up costs attached.
Oftentimes, a VMS solution is implemented alongside a partnership with a managed service provider (MSP). In recent years, however, the relationship between VMS and staffing professionals has become more fluid, with some staffing firms opting to leverage a VMS to become MSPs themselves rather than relinquish control over their client relationships to another MSP. The VMS is a value-added integrated solution that enables a staffing firm to give more value to their partnerships by providing client companies with a means to drastically improve the overall efficiency of their labor pool. Thus, with one tool, client companies can reduce their contingent labor costs and streamline administrative tasks.
According to the Workforce Solutions Ecosystem: 2018 Update by Staffing Industry Analysts—a global advisor on staffing and workforce solutions—the net revenue of process outsourcing services like MSPs account for a whopping 31% of the overall workforce solutions ecosystem. Staffing (temporary and place and search) is only the fourth-largest segment, clocking in at around 8%. Implementing a VMS is the most strategic investment a staffing company can make to advance their position within the workforce solutions ecosystem, and to claim their slice of the pie.
Whether you are a staffing firm looking to bolt on and become an instant MSP, or a company looking to do more with your contingent labor budget, RINGO is a VMS solution that can help you meet and exceed your goals.
7 Reasons to Choose RINGO as Your VMS Solution
Total Visibility into the Contingent Workforce: Make the best hires and control your overtime expenditure with access to candidate credentials and scheduling details right at your fingertips.
Automated Workflows: The RINGO VMS helps your team work smarter by providing the tools necessary to coordinate plans, projects, and processes across your organization.
Consolidated Invoicing: A centralized hub for budgeting and billing your contingent workforce on one convenient invoice.
Data Capture: Skills shortages persist, and subsequently, the job market continues to skew in favor of laborers. To stay ahead of the competition, companies that rely on contingent labor are turning to tech partnerships for big data methodologies and other innovative solutions to aid tactical and strategic planning.
Compliance: An essential piece of risk management, compliance tracking improves customer service, supports workplace safety, and helps avoid costly litigation.
Electronic Timesheets: Manual timesheets require hours of administrative labor. Electronic timesheets give your team bandwidth to perform other tasks, and enable you to more accurately manage the onslaught of scheduling records, including overtime, benefits, holiday, vacation, and sick pay.
Again, ZERO start-up costs: RINGO is the best choice of VMS for any business that uses contingent labor to get work done, no matter the size, yet RINGO had small and medium-sized organizations in mind when adding zero start-up costs to their contracts. If you want to invest in VMS technology, but don't think it fits into your budget, give RINGO Executive Director Shani Underwood a call, today.
---
To learn more about partnering with RINGO and our innovative solutions, book a call by clicking SCHEDULE A CALL or book a demo and subscribe to our news feed for industry insights and product updates.