Maintaining flexibility in your clinical care, acting locally but thinking nationally, and utilizing a cutting-edge vendor management system such as Ringo, can help you successfully navigate the current healthcare staffing crisis.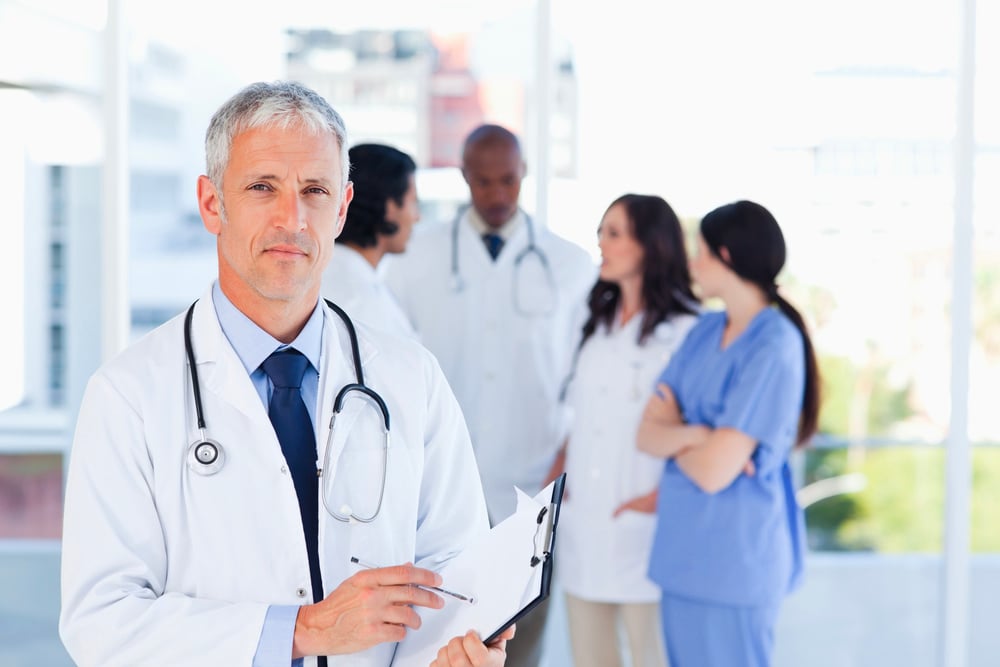 While there is some evidence that the curve of coronavirus (COVID-19) cases is starting to flatten in some of the worst-hit areas in the country, we are a long way from being able to declare an end to the pandemic. We're even further from being able to return to business as usual in key sectors of the economy⁠—especially hospitals, which are not only on the frontlines of the crisis, but also suffering from loss of revenues related to elective surgeries.
The scale of the financial burden cannot be overstated: In a recent letter to Congress, the American Hospital Association (AHA), American Medical Association (AMA), and American Nursing Association (ANA) state that hospitals are losing $1 million per day due to the COVID-19 crisis. In addition, from a staffing perspective, it explains: "Front line health care personnel are not able to go to work due to lack of childcare and closing of schools, resulting in personnel shortages and significant expenses to backfill staff—when that is even possible."
While the emergency stimulus bill passed in April included $75 billion in funding specifically to hospitals, cash alone will not solve the acute staffing needs created by COVID-19, or allow the resumption of elective surgeries in hard-hit locations. With that in mind, here are three strategies to help meet your staffing needs in this rapidly evolving environment.
Strategy 1: Flexible Clinical Capabilities
According to a recent daily briefing from best practices firm Advisory Board warning about "the COVID-19 staffing crisis," senior analyst Lauren Rewers writes that it's critical to be flexible in terms of clinical care. While the ideal scenario for any hospital is to have all clinicians delivering so-called "top of license" care, she stresses that, under current conditions, "our ultimate goal shouldn't be to ensure each clinician is working as efficiently as possible within their license. But instead, to ensure we are able to deploy the total number of clinicians we have against the total volume of care we need to deliver."
When considering the redeployment of clinicians in this manner, however, Rewers contends it is also important to ensure the work they are tasked with demands their skills and abilities.
"Non-clinical staff may also be in short supply," she adds. "But organizations have more flexibility to recruit new volunteers or redeploy administrative staff than they do to recruit clinicians."
Strategy 2: Act Locally, Think Nationally
It's no secret that different areas of the country are experiencing the current crisis differently—for example, as New York and California started to make headway against the virus, other hotspots began emerging around the country. That pattern has created localized surges in demand for healthcare professionals, even as hospitals in other areas can continue to staff at something approaching a normal level.
One approach to dealing with this issue is for hospitals to coordinate efforts on a regional basis to ensure that they are not competing with one another for resources related to the pandemic.
An additional tactic is to work with agency partners who can provide staffing resources from different areas of the country. This helps guarantee that available talent is deployed where and when it is most needed, and is a particularly effective tool for ensuring demand can be met in the event of frontline personnel falling ill and/or having to self-quarantine for significant periods of time.
Strategy 3: Consider a VMS
A key advantage of a Vendor Management System (VMS) for healthcare staffing is the flexibility it offers hospitals to find the capabilities they need during surges and times of crisis. Not only can it help with sourcing the clinical skills required from across the country, a VMS solution can also streamline the process of onboarding and managing that talent, and ensure rates are billed appropriately and in a timely manner.
As a leading VMS solution provider, Ringo has established a Crisis Response Team to help match hospitals with the talent they need during the current COVID-19 outbreak. The solution is available nationwide, whether you are a Ringo client or not. If you are a hospital administrator or a medical staffing agency, please get in touch to find out how we can help connect you and ensure that demand for talent can be met wherever it arises during this crisis.