COVID-19 will have a lasting impact on healthcare staffing in 2021, leaving much uncertainty. Ensure your staffing plans are flexible enough for any possible outcome.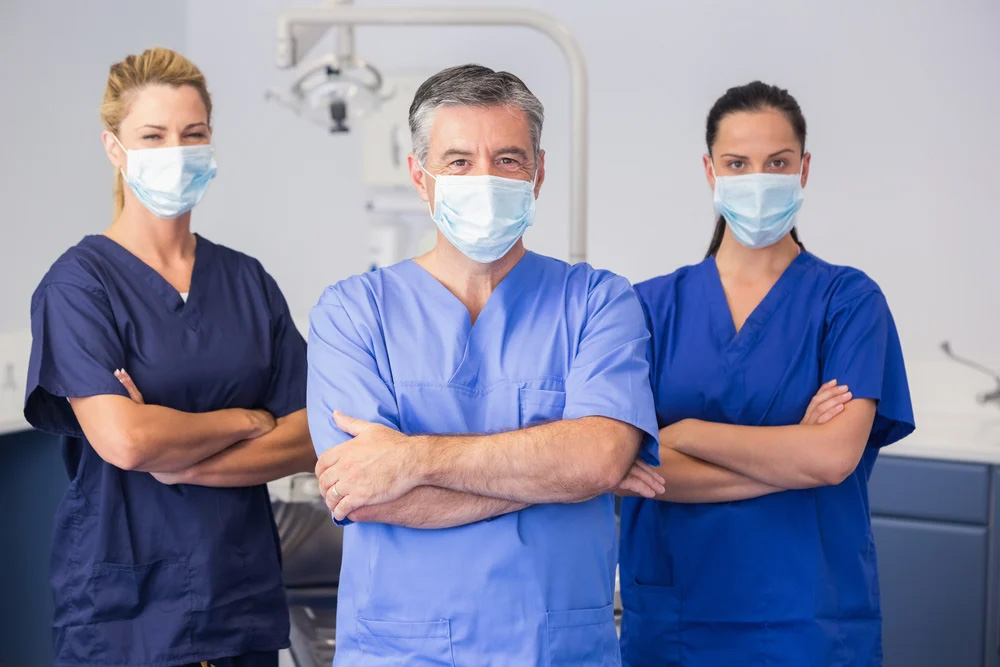 If there's anything 2020 taught us, it's this: Expect the unexpected. That's the mentality of healthcare facilities when planning for the future. When the novel coronavirus (COVID-19) pandemic began, hospitals and other providers quickly pivoted, canceling elective services and moving specialty physicians to emergency departments, giving greater responsibilities to physicians assistants and nurse practitioners, switching to online healthcare services, and serving the nation to the best of their abilities despite stress, anxiety, and burnout. This ability to quickly change direction and maintain flexibility has become the basis for healthcare staffing in 2021.
COVID-19 initially caused healthcare revenue to drop, leaving more than 1.5 million workers unemployed. Among these were dental and physician office personnel, practitioners, nurses, hospital staff, and residential care facility employees. In May, the industry recovered approximately 300,000 positions, mostly in the dental sector, while nurses and hospitals continued to lose jobs. According to national physician staffing company CHG Healthcare's May survey report, 7 percent of respondents were laid off, 6 percent furloughed, and the remaining workers reported they were working less hours. Prior to the viral outbreak, this was almost unheard of. Those who weren't let go experienced increased hours, anxiety, stress, and burnout.
As we head into 2021, the rollout of a vaccine has raised hopes, yet COVID-19 infections continue to rise. Hospitals and other healthcare facilities must contend with decreased revenue, increasing work hours, insufficient PPE, greater exposure, and an uncertain future. With all of this ambiguity, how should they prepare their 2021 staffing plans? They must be flexible, and strategize for the unpredictable.
Healthcare facilities must keep in mind that staffing needs may change quickly. For instance, the demand for physicians to treat COVID-19 patients may spike, while specialties and elective surgeries may have to be scaled back. To combat these issues, include locum tenens in your plan. This will enable you to fluctuate your workforce as needed, while maintaining patient care. It can also result in cost savings. Companies that have implemented Ringo's vendor management system have enjoyed reductions of up to 23 percent in staffing acquisition expenses within the first year, and 36 percent in the second. It has also decreased the time it takes to fill a position by 53 percent, enabling facilities to easily expand their staff when necessary.
Seek to identify the challenges of your current staff to make more accurate decisions. Then, speak with department heads to understand their experiences, trends, and needs. You will also need to determine the specialties that may require additional staffing and how long these positions take to credential and fill, as some are more difficult than others. It's also crucial you research the market and industry as a whole. Working with Ringo VMS Technology Solutions will help you wrap an end to end solution around your ability to fill your urgent healthcare staffing needs in timely fashion. Utilize Locum Tenens and Nurse Providers to support your staffing needs in times of crisis to meet demand.
The Centers for Disease Control and Prevention (CDC) has also outlined contingency and crisis capacity strategies to mitigate shortages. View those here.
Many executives believe telehealth and virtual care is here to stay, and will continue to be a major aspect of all 2021 staffing plans. According to the nonprofit Center for Connected Medicine, approximately 49 percent of healthcare executives say virtual care is a top innovation priority.
"Telehealth is expected to receive continued focus and expansion in 2021. System consolidation, ease of use, patient experience, connectivity, and integration are areas of particular importance," states its "Top of Mind for Top Health Systems" 2021 report.
When devising your staffing plan, keep in mind some patients may want to continue seeing their physician through a screen, which may further help streamline visits.
When considering the future, it's important to take into account how COVID-19 impacted 2020. The pandemic will have lasting effects on the healthcare industry, especially staffing. As we look toward 2021, be prepared to pivot.