Managing spend on locum tenens and other temporary medical labor is a critical concern for healthcare executives, especially during surges in demand for medical services.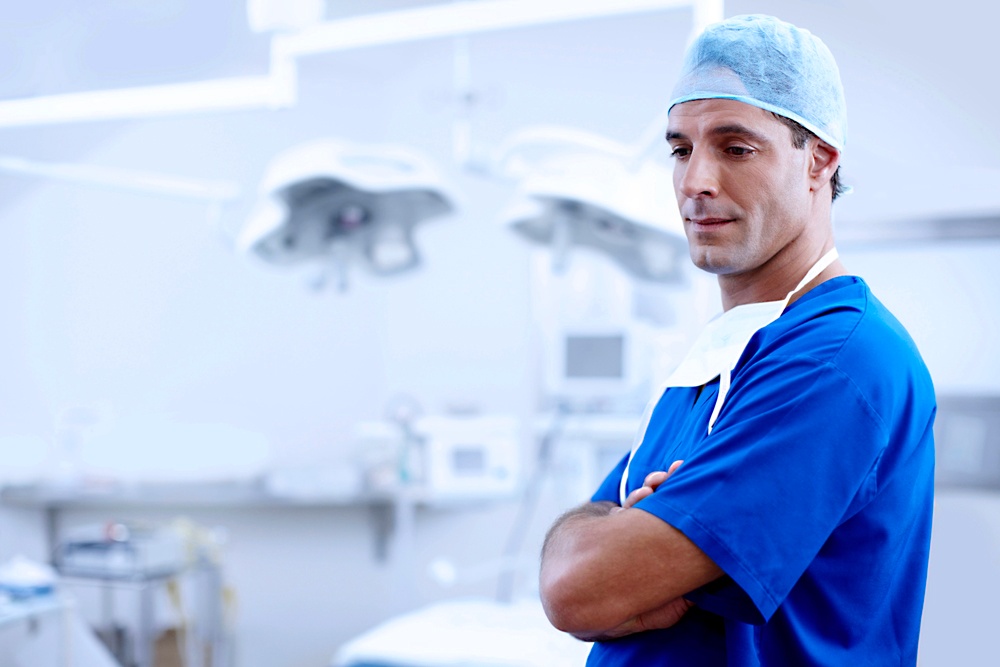 Managing spend on locum tenens and other temporary medical labor is a critical concern for healthcare executives, especially during surges in demand for medical services.
Whether due to vacation shortfalls, outbreaks of illness, or a variety of other reasons, hospitals and healthcare facilities are uniquely impacted by expected and unexpected surges in demand for temporary labor and locum tenens physicians.
The ability to manage these surges and deliver a high quality of care within the facility's staffing budget is a key concern for healthcare executives--especially those tasked with overseeing the financial wellbeing of the facility.
Here are several points to keep in mind as you consider the issue for your own facility:
Medical Staffing: Supply, Demand & Cost Curve
At the outset, it's important to understand that, whatever the underlying reason for a shortage may be, lessons from Econ 101 will always apply: Whenever there is a shortage in supply (e.g. doctors going on vacation) or a surge in demand (e.g. an epidemic placing extra strain on a hospital's resources), there will be extra financial costs associated with bringing in temporary labor to cover the unexpected shortfall.
With that in mind, healthcare executives face two key questions:
Where do I find the temporary/locum talent to meet my needs?
How can I control the costs associated with bringing that talent in, while maintaining standards of care in my facility/facilities?
Finding Temporary Medical Talent & Locum Tenens Doctors
It's no secret that the United States is in the midst of a shortage of medical talent--especially in critical fields such as anesthesiology--that is set to last for years ahead.
According to the Association of American Medical Colleges (AAMC), the shortfall of qualified doctors had been projected to grow to as many as 122,000 by 2032—a situation that presents acute challenges in an industry where costs are already spiraling, especially for those operating in rural areas.
These shortfalls are especially taxing during periods where healthcare facilities have full-time professionals who are either temporarily unavailable (e.g. on vacation), have left their jobs, or as aforementioned, during periods when the demand for medical services outstrips the facility's normal capabilities.
To cope, it is essential that hiring managers within the organization not only have access to on-demand labor pools that are qualified, certified and available, but that the tools they are using to source, hire and track these employees are helping to control costs and reduce managers' workloads.
For example, in many healthcare facilities, nurse managers are tasked with screening, interviewing, hiring and tracking temporary labor. In situations involving sudden drops in staff availability or surges in demand for medical services, it can be difficult for nurse managers to cope with hiring sufficient temporary labor alongside their other core job functions, leading to either a slowdown in hiring, a drop in patient care, or both.
Controlling Locum Tenens Spend With Multiple Vendors
Perhaps the trickiest part of the temporary labor equation for healthcare executives is the need to balance quality of care with the ability to control spend.
Traditionally, this is something that becomes much more difficult to monitor as hiring processes become decentralized—within any institution where multiple staffing vendors are used, it becomes harder to effectively track total spend.
Within healthcare organizations where temporary staffing responsibilities are spread throughout different departments—and decisions often made at short notice—it can be next to impossible for leaders to gain a clear picture of the extent to which demand for locums, and the costs associated with meeting that demand, is being driven by genuine need as opposed to issues such as poor planning and/or chronic understaffing.
How a VMS Can Help
To solve each of the above issues, healthcare executives might want to consider implementing a Vendor Management System (VMS) across their facilities. The right VMS:
Can help to reduce time to hire for locums, while controlling costs
Should be scalable to help efficiently meet increased demand during peak demand periods
Provides end-to-end sourcing, tracking and billing that is easy for managers to use
Tracks medical credentials and licensing, reducing risk for the facility
Utilizes technology that integrates with your facility's existing systems, and is intuitive and easy to use for managers
Can be implemented across all staffing vendors that your facility works with
Given the opportunities to improve spend, efficiency and patient outcomes, the right healthcare VMS can make a major difference to your healthcare facility.
For more information, schedule a call or book a demo to find out how Ringo's VMS can help you revolutionize your facility's locum staffing operations.