The Certified Registered Nurse Anesthetists (CRNA) shortage is predicted to continue for several years, and is especially difficult for rural hospitals.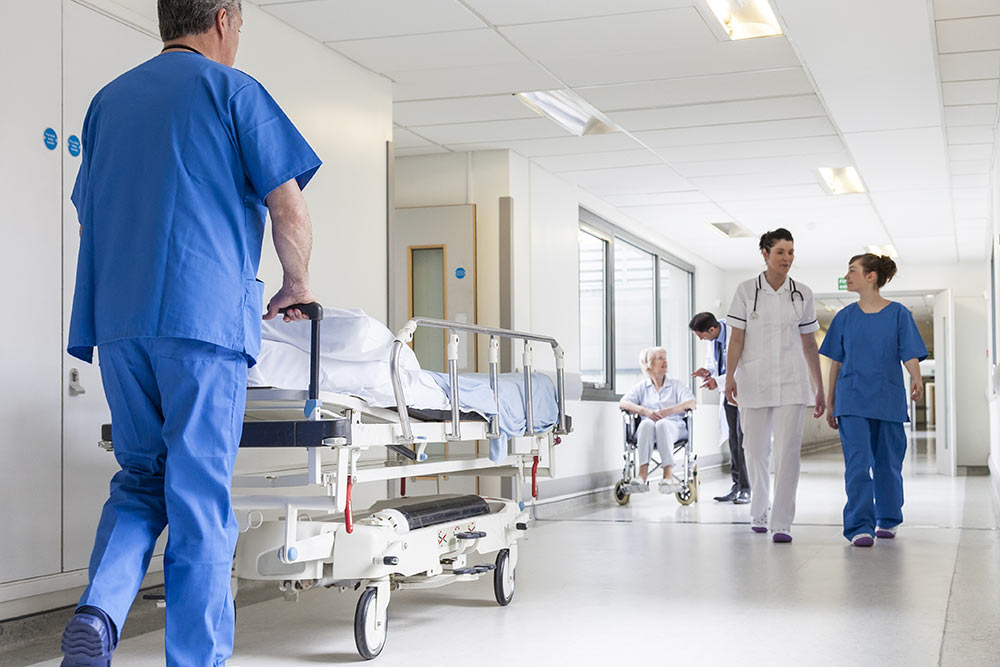 The current Certified Registered Nurse Anesthetists (CRNA) shortage is predicted to continue for several years, and is especially difficult for rural hospitals. Healthcare administrators will need a variety of tools to maintain staffing and patient care levels.
As the U.S. healthcare industry grapples with the challenges of an ongoing, well-publicized shortage of medical professionals, there's perhaps no more important a position to populate than anesthetists. Without these highly skilled specialists, patients face delays or cancellations for procedures, which lead to longer wait times for critical care, and greater financial pressures on medical providers as facilities go unused.
What are Certified Registered Nurse Anesthetists (CRNAs)?
For decades, one tried-and-true strategy for reducing costs associated with anesthesia—as well as providing better patient care—has been to rely on Certified Registered Nurse Anesthetists (CRNAs). These advanced practice registered nurses collaborate with a vast assortment of other medical experts to ensure the safe administration of anesthesia across a wide range of applications. They provide an excellent standard of care at a lower cost than anesthesiologists, thanks largely to a typically shorter training period of seven years, compared to 12 for the latter. However, a variety of factors—including an ageing population and increase in patients with health insurance—have led to demand outstripping supply for CRNA talent, leaving healthcare administrators contending with this significant issue for the foreseeable future.
How big is the CRNA hiring crisis?
According to the U.S. Department of Labor's Bureau of Labor Statistics (BLS), there are presently approximately 45,000 CRNAs nationwide—a number projected to grow to 52,700 by 2028. In recent years, the national unemployment rate for CRNAs has consistently been lower than 1%, indicating incredibly strong demand for these highly skilled medical specialists.
While the total number of CRNAs is not huge—and looks to be alleviated in the coming years by a surge of new nurses entering the field—the ramifications of current shortages are being felt by hospitals and healthcare providers financially, and by patients, in terms of increased waiting times and cancelled procedures when CRNAs are unavailable.
Due to population density, rural hospitals and healthcare providers tend to be the most affected. This is also reflected in salaries: While the average salary for a CRNA is approximately $160,000 nationally, median CRNA incomes in Montana and Wyoming top $250,000--a significant burden on healthcare providers in these states.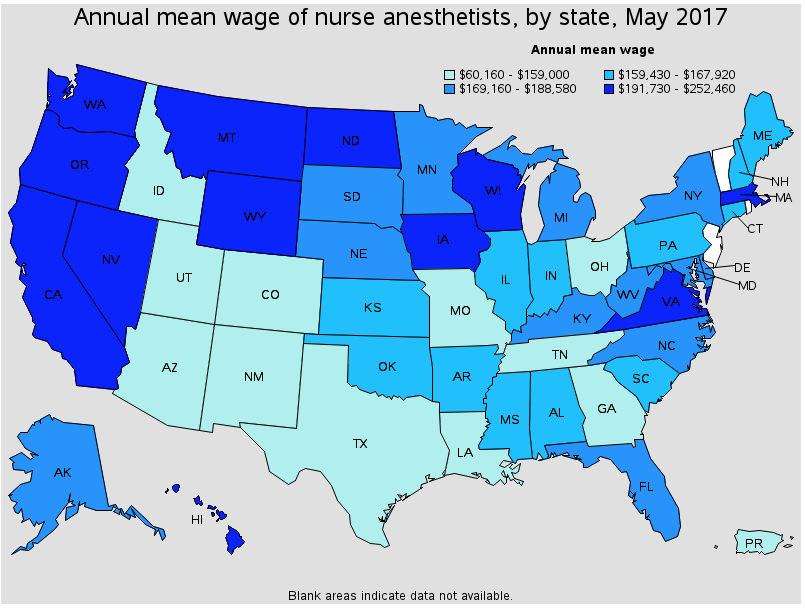 Source: BLS
How long will the CRNA hiring crisis last?
For healthcare administrators, there is some good news, in that nursing talent seems to be responding to market demand. According to the American Association of Nurse Anesthetists (AANA), some 2,400 CRNAs graduate each year, while the BLS projects that only 7,600 new CRNA positions will be needed by 2028. Even accounting for attrition and retirement, these figures suggest the current crisis in CRNA demand will abate by the end of the decade. However, while the long-term picture may be improving, the current situation means administrators must continue to search for alternative solutions—including on-demand staffing models, outsourcing, and locum tenens CRNAs—to ensure adequate staffing levels for these vital healthcare professionals.
Why CRNAs Are a Cost-Saving Strategy
Despite the high costs associated with hiring CRNAs, there is clear evidence nurse anesthetists actually help hospitals and healthcare providers reduce healthcare spend.
A landmark 2010 analysis by the Lewin Group, updated in 2016, found that "anesthesiologists and CRNAs can perform the same set of anesthesia services, including relatively rare and difficult procedures such as open heart surgeries and organ transplantations, pediatric procedures, and others."
This was especially significant given that it is considerably more expensive to train and hire anesthesiologists. Indeed, the 2016 update to the study concluded that "potential cost saving strategies for anesthesia procedures would be to increase the number of procedures performed by CRNAs alone or to increase the proportion of procedures under the supervisory model."
Federal Physician Supervision Opt-Outs for CRNAs
To receive Medicare reimbursements for CRNA services, federal regulations require hospitals and ambulatory surgical centers to meet federal physician supervision requirements. However, a 2001 decision by the Centers for Medicaid and Medicare Services (CMS) allows state governors to opt out of this, provided they meet three requirements:
The state board of medicine and nursing is consulted about the state's anesthesia needs and services.
The decision to opt out is in the best interest of the state's citizens.
Opting out is consistent with state law.
To date, 17 states have opted out of these supervision requirements, while Becker's Hospital Review notes that "40 states and the District of Columbia have no supervision requirements concerning nurse anesthetists in nurse practice acts, board of nursing rules/regulations, medical practice acts, board of medicine rules/regulations or their generic equivalents. Additionally, 33 of those states have no requirements concerning hospital licensing statutes, hospital licensing rules/regulations or their generic equivalents."
With this in mind, hospital and ambulatory surgical center administrators should consider their own state's regulations when considering strategies for hiring CRNAs—especially if those administrators have recently switched locations, or are responsible for operations that cross state lines.
Locum, part-time and on-demand CRNAs can all play a valuable role in helping hospitals and other healthcare providers meet demand while controlling costs.
Choosing the right VMS can help healthcare leaders manage these sources, while significantly reducing labor spend.
To find out how Ringo can help reduce contingent labor costs while providing a simple platform to track everything from job reqs to labor spend and provider credentials, schedule a call or book a demo today!