Nurse Managers are vital to the operation and productivity of healthcare centers. Discover how RINGO's VMS can help streamline their responsibilities to improve patient care.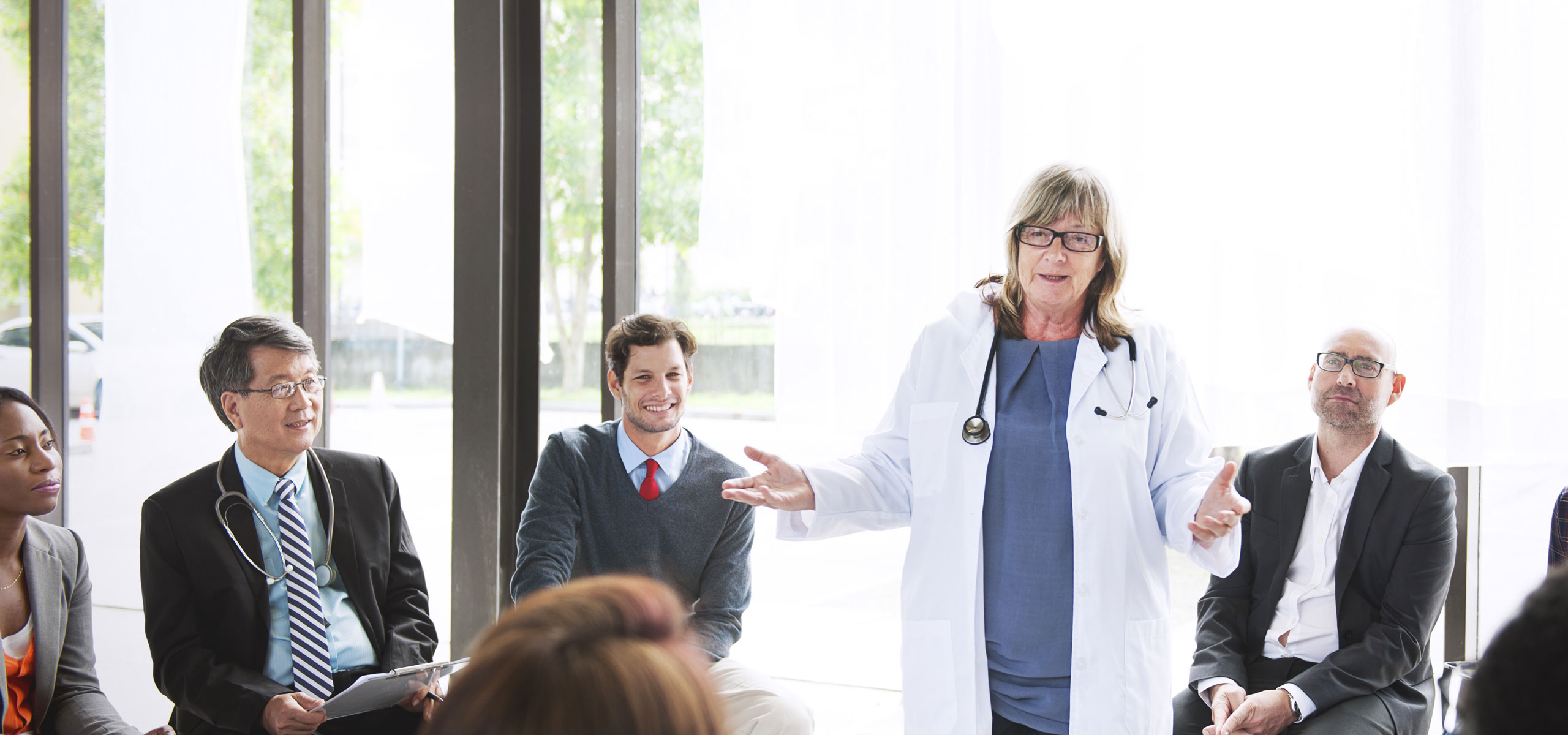 What is a Nurse Manager?
Nurse Managers are vital to the operation and productivity of hospitals, ambulatory care centers, long-term care centers and other healthcare facilities. They supervise a team of registered nurses (RNs), licensed practical nurses (LPNs), certified nursing assistants (CANs), and medical clerks within a nursing unit.This includes overseeing staff and handling administrative duties, while setting the professional standards of care, leading with vision, and reinforcing the values of the institution.
Through their efforts, Nurse Managers create a positive working environment, maximize efficiencies, and ultimately, improve the quality of patients' stays.
"Employment of medical and health services managers is predicted to increase by
20%

by 2026."

—U.S. Department of Labor, Bureau of Labor Statistics

What Are The Responsibilities Of A Nurse Manager?
Nurse Managers' responsibilities are multi-dimensional. They are tasked with overseeing the daily demands of unit operations, developing an environment fostering nursing excellence, and serving as the critical link between direct care nurses and senior executives, among other obligations. Nurse Managers ensure their healthcare facility's team runs effectively and efficiently, while also delivering the highest quality of patient care possible.
Among other duties, Nurse Managers:

DIRECT, SUPERVISE & LEAD
Nurse Managers are responsible for the nurses within their units. They oversee day-to-day operations and assign staff schedules. They serve as mentors, leading by example, and provide support and guidance when needed.

RECRUIT & RETAIN
Nurse Managers maintain their staff by recruiting, retaining and evaluating nurses (both full-time and locum). This includes conducting interviews, selecting hires, providing training and education, and evaluating performance.

COLLABORATE
Nurse Managers represent the nursing staff during cross-functional meetings and collaborate with other departments and top-level management to implement programs that encourage the best patient care.

OVERSEE PATIENT CARE
Nurse Managers assign tasks to the registered nurses on staff to ensure patients' issues are addressed effectively and expeditiously. This may include working with nurses on challenging cases that require consequential decisions about a patient's health.

MANAGE FINANCES
A Nurse Manager is responsible for managing, reviewing and budgeting the department's finances, including salary, supplies, and other expenses.

PERFORM MULTIPLE ADMINISTRATIVE TASKS
Nurse Managers organize and monitor managerial paperwork, such as medical records and disciplinary actions, among these. They also review transfers and patient cases.

UNIFY, MOTIVATE & INSPIRE
One of the essential components of a Nurse Manager's role is encouraging the personal development and professional growth of all those they supervise. Nurse Managers provide support, but also ensure accountability. They unify, motivate, instill hope, and inspire their team to do their best, collectively and individually, to provide the highest-quality patient care possible.
Steps to Becoming a Nurse Manager
Nurse Managers oversee other nurses, so they must be capable of handling multifaceted responsibilities while working in a fast-paced environment. Strong leadership, organization, critical thinking and communication skills are a must, along with interest in the business behind nursing.
Although educational and experience-related requirements may vary slightly from employer to employer, there are several core steps and prerequisites near-universal along the path to becoming a Nurse Manager. These include...
Earning a Bachelor of Science in Nursing (BSN) degree from an accredited college or university
Passing the National Council Licensure Examination (NCLEX-RN) to obtain a nursing license
Working as a Registered Nurse to gain the proper experience
Earning a Master of Science in Nursing (MSN), Master of Health Administration or Business Administration (MHA/MBA)
Passing the Certified Nurse Manager and Leader (CMNL) examination administered by the American Organization of Nurse Executives
In the Field
With roughly 3 million baby boomers reaching retirement age annually, and consequently, the number of Americans 65 or older approaching about 75 million, specialized positions within the healthcare industry related to their care, such Nurse Managers, are in high demand, and will be into the foreseeable future.
The U.S. Department of Labor's Bureau of Labor Statistics predicts an astounding 20% increase in the employment of medical and health services managers through 2026—"much faster than the average for all occupations," it states—making a career in Nurse Management a wise investment.
Salary
The national average salary for a Nurse Manager in the United States is

$88,122, and ranges from

$60,701 to $113,851, depending on experience and a healthcare facility's size and location.


Where Can a Nurse Manager Work?
A Nurse Manager can find employment within a hospital, clinic, nursing home, assisted living center, ambulatory care center, or other health facility. Nurse Managers may want to consider working at a healthcare organization that has been accredited and certified by the independent nonprofit

Joint Commission. This distinction denotes a commitment to quality care and adherence to specific performance standards.


Advancement Opportunities
Becoming a Nurse Manager requires extensive experience and education, so many tend to remain in this position for long durations, or even their entire career. Advancement opportunities are available, however. These include roles as nurse executives, nurse educators, nurse case managers, clinical nurse specialists, directors of nursing, and patient care coordinators.
---
How a VMS Can Help Your Role as a Nurse Manager
Nurse Managers hold a lot of responsibilities, and without the proper technology, effectively executing these can be difficult. We created the RINGO Vendor Management System (VMS) with Nurse Managers in mind.
It helps healthcare facilities streamline the temporary labor hiring process, identify internal cost-cutting opportunities, and improve patient care.
Recruitment
It's estimated that by 2022 there will be demand for 3.44 million nursing jobs, up from 2.86 million in 2012. A shortage of qualified nurses would therefore negatively impact patient care. Consequently, Nurse Managers are relying on an assortment of contingent labor to help fill these gaps. This includes: locum tenens, or temporary nurses; per diem nurses, or those hired on a day-to-day basis; and travel nurses, who are hired to work in specific locations for a limited amount of time, even traversing the country if needed.
Recruitment is a time-consuming task, however.
The RINGO VMS simplifies the hiring process by automating the procurement of temporary nurses and streamlining the relationship with staffing partners. Nurse Managers can review all potential nursing candidates via one easy-to-use platform. From there, they can send requests to all their vendors at once, view resumes and credentials for each nurse, and accept or deny a prospect—without ever leaving the platform.
Nurse Retention
Maintaining a qualified staff means that Nurse Managers are also responsible for nurse retention. This entails preventing nurse turnover and helping to ensure sustained employment. The RINGO platform easily manages both staff and locum nurses, while also ensuring proper onboarding compliance. Customized credentialing alerts can help ensure the proper staff certifications and accreditations.
Manage Finances
As a Nurse Manager, it's your responsibility to keep costs down, while also improving efficiencies. The RINGO software provides the tools to properly manage your department's finances.
First, it simplifies timesheet management and consolidates timesheet-invoicing tasks, shortening the approval-time process and allowing for faster billing. It also provides real-time reporting to help track temporary workforce costs, including full-time equivalents (FTEs). This provides the figures and data required for detailed reporting to a CFO, and enables you to identify areas with cost-saving opportunities.
Thanks to the RINGO VMS, healthcare companies have saved more than 23% on contingent labor costs!
Administrative Tasks
We know overseeing administrative tasks can sometimes be a headache. Our system eliminates paper timesheets and reporting, enabling you to organize your files digitally. It also tracks credentials for your workforce, such as Joint Commission accreditation and certification, to ensure your healthcare center maintains the highest professional standards.
Schedule a Demo Today or Download Our VMS Guide
---

Useful Resources For Nurse Managers
The following several organizations, associations and publications provide other useful information and resources for Nurse Managers: