By becoming a VMS customer, staffing firms can in effect become managed service providers.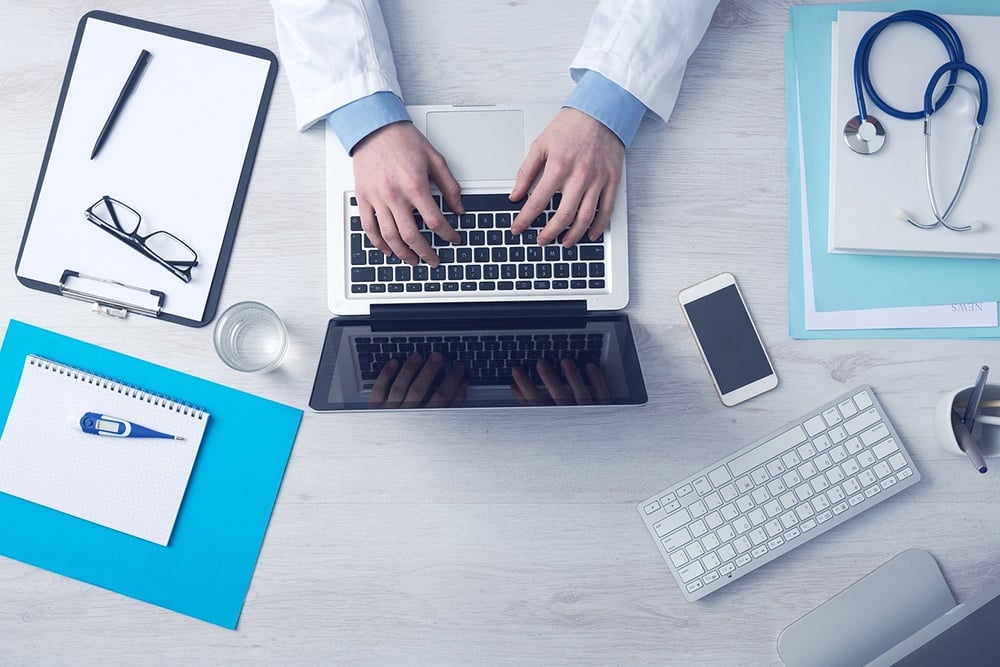 From 2006 to today, the ratio of companies using a VMS has jumped from 16% to 73%. Without a VMS, it could take several hours each day to mitigate scheduling conflicts. And you can't control what you can't see, so the risks of higher-than-necessary overtime expenditure and subsequently, of employee burnout, is drastically increased without a comprehensive VMS on the client side.
Make a Power Move
Rather than counting on and complying with your client's VMS, or lack thereof, staffing firms can take control of their own relationships and increase efficiency, by becoming the VMS provider. Then, you can leverage the technology as part of a complete service package. In effect, this takes your organization from staffing firm, to managed service provider.
The staffing industry is facing three big challenges:
Challenge #1: Competition
The contingent workforce has grown as a direct result of the 2008-2009 recession. Per one July 2018 US Jobs Report, temporary help employment was up 3.2% year over year, with monthly job gains averaging approximately 7,900 over the past 12 months. Unfortunately, as the need for contracted workers has increased, it's also become more and more difficult for staffing agencies to acquire the high-caliber talent their clients are seeking. In the healthcare sector, the consequences of placing inadequate talent are downright dangerous. Stiff competition between staffing agencies makes it that much harder to bridge the talent gap.
Solution:
By becoming a managed service provider and main hub for value-added technological advantage, you become indispensable to your clients. To boot, you're placing your competition in a tough spot where they must either A. Get on board with your proposed VMS solution or B. Find another tree to bark up.
Challenge #2: Shrinking Margins
Two of the reasons that staffing firms are experiencing shrinking margins are:
Customer service issues
Compliance issues
Subpar customer service lends to low retention rates, and faulty compliance standards will result in piled up fees. Healthcare, as an example, is one of the most regulated markets there is, so it's more important than ever for staffing firms to be part of the solution.
Solution:
One of the most prevalent pros of a VMS such as Ringo is transparency — transparency of credentials, and of hours worked per individual. For example, if your hospital client's nurses are overworked, or under qualified, customer service and compliance goals won't be achievable. Be the hero for the contingent workers you're correctly placing, and for the health care facilities whose bottom lines serve to benefit greatly (more than 20% savings, on average) from the transparency offered by Ringo's VMS platform.
Challenge #3: Disruptive technology
The 21st century has been defined in part by its unforgiving requirement of a "disrupt or be disrupted" mentality insofar as technology is concerned.
Solution:
There's no two ways about it; it's the age of the VMS — and for good reason! The workforce is changing; the need for contingent labor is increasing and the so-called "gig" economy is exploding. Instead of trying to be part of several vendor management platforms and begging for market share, become the full managed solution by bringing the VMS to your client. By making the Ringo VMS a part of your managed service program, you become the disrupting force the 21st century demands for success.
Defense Wins Championships
Separating MSP and VMS is counter-intuitive. A combined solution lends to cost efficiency, agility, and simplicity. The main message here: Don't lose control of your own relationships. Bring more value to your account and crowd out the competition. You need a tech play to increase your value proposition. Plus, implementing Ringo is free. You can introduce the platform, or offer it as a white label service. And though there is a percentage of the spend allocated to the platform, you have the ability to increase your share of the spend and decrease your days sale outstanding. In other words — reduce the "float" and streamline your cash flow.