Implementing a VMS and becoming a managed service provider (MSP) helps reclaim client relationships and improve value propositions, among other advantages.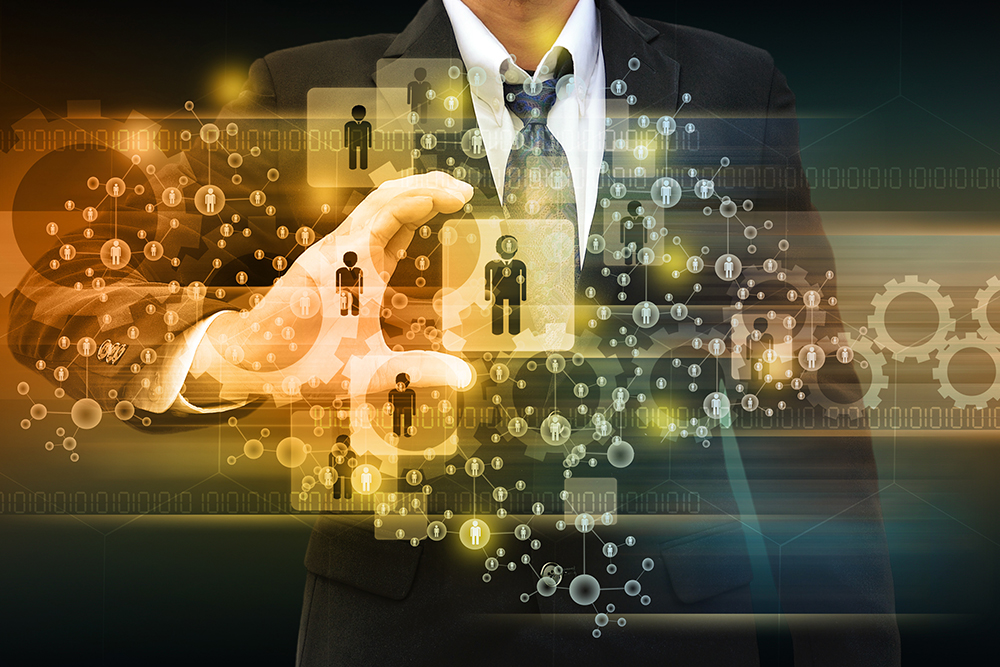 Today's staffing industry landscape is characterized by an increased demand in candidate sourcing, new contingent workforce arrangements, and significant skills gaps. To retain clients and gain new business in the current environment, staffing firms should favor solutions that deliver speed, flexibility, and accuracy. One such solution is to implement a Vendor Management System (VMS) and become a Managed Service Provider (MSP).
Technology Is King
Synopsis: By now, it's no secret that a massive, irreversible shift in the labor pool has been initiated. The number of active Boomer-generation laborers is deteriorating as those workers age into retirement, and the distinct Millennial tendency toward the contingent labor pool—the portion of the workforce comprised of independently contracted workers (freelancers, locum tenens, etc.) hired by organizations on an as-needed basis—continues its upward trend.
The other seminal change in recent staffing history is the unstoppable growth of the Managed Services model—a subscription-based arrangement wherein Information Technology (IT) and other workforce supply services are outsourced by a Managed Service Provider (MSP) on behalf of the client.
The Breakdown: Unemployment is down and skills gaps persist across multiple industries, including healthcare. The fundamental functions of supply and demand support a scenario where desirable talent is fixed in the driver's seat, while employers ride shotgun.
That's why today, in the Computer Age, many industries are utilizing flexible workforce solutions to achieve common staffing goals. Among these: to entice skilled candidates with the opportunity to earn lucrative paychecks working and traveling—on their own terms, more-or-less—as contingent, or so-called "gig" workers. This revelation has altered the very essence of what the talent pool expects (demands, really) from a career, and it's helped to stoke an increasingly competitive hiring environment, on the employer side.
As a result, recruiters are now tasked with filling intensified hiring demands to keep pace with high contingent labor-related turnover rates, and to shrink chasmic skills gaps, all without sacrificing credentialing proficiency.
In a staffing market so heavily favoring speed, flexibility and accuracy, it's no wonder technology is king.
Who's Afraid of the Managed Services Wolf?
From the client perspective, the choice to partner with an MSP is a no-brainer. Managed services simplify day-to-day operations. Staffing firms don't always necessarily share in this view.
In the two decades since the MSP model was introduced, multitudes of staffing companies have embraced the MSP relationship, and many have substantial growth to show for it. Still, a considerable few remain unconvinced of any worthwhile upside, given the drastic loss of visibility into (and therefore, control of) client relationships incurred by staffing firms as an intrinsic side effect of MSP arrangements.
Enter: Vendor Management Systems (VMS).
A VMS is a web-based application that serves as a central hub for organizations to secure and manage staffing services on a temporary, permanent, or contract basis. Any company seeking to optimize these processes can make use of a VMS.
Leverage a VMS to Become Your Own MSP
Enterprise-level firms may have internal managed services systems, but that's not usually the case for small to medium-sized staffing companies. Most staffing firms simply do not have the resources to invest in the development of proprietary tech solutions, so they end up relying on an outsourced MSP.
VMS technology gives staffing firms another option: To become their own MSPs.
Clients love MSP partnerships because they help to mitigate stressful issues, such as skills gaps and inflated labor cost, while improving quality of service and compliance. For the client, partnering with an MSP also alleviates the burden of keeping up with the latest tech solutions.
By adopting a VMS platform and becoming an MSP, staffing firms can reclaim ownership of their client relationships, improve their value propositions, and provide better services to the workforce. If you want your staffing company to be regarded as an indispensable business partner, start doing it all for your clients, and then some: Be their MSP and manage and procure new hires.
Four Reasons Your Staffing Firm Should Become an MSP
Here are four reasons why you should make a VMS part of your staffing management plan:
Agility: As mentioned, many companies are moving away from traditional models of business to adapt to the unique needs of the Millennial generation. The customizability of most vendor management systems makes it easy to adapt and change directions to support non-traditional workplace structures in-step with client companies.
Analytics: An advanced VMS platform such as the one offered by RINGO gives you complete visibility into your managed workforces, with access to important data, such as time-to-fill, workforce schedules, candidate credentials, and more. By tracking and analyzing clients' labor metrics over time, you'll gain useful insights into where there's still room for improvement. Then, you can take customer service a step further, by helping to facilitate those improvements.
Cost: Outsourced MSP services can be costly, and may leave everyone involved—the staffing provider, the MSP and the client—feeling as though there are too many chefs in the kitchen. Investment into a VMS platform is a more efficient, self-promoting use of resources. As a bonus, when you choose RINGO as your VMS, there are ZERO start-up costs.
Relationships: With credentialing features, a VMS helps recruiters consistently find vendor-qualified employees well suited to the call of the job they're accepting. Remember, customer reviews can make or break your reputation. Good placements are absolutely essential for preserving current client relationships and gaining referrals.

---
For nearly two decades, RINGO has been the premier vendor neutral management system for all industries requiring temporary and consulting talent to get work done.
Are you ready to start delivering next-level service to your clients, gain total visibility into your contingent workforce, and capture more market share? Schedule your demo, today.
RINGO Executive Director Shani Underwood will be happy to talk you through the details of RINGO VMS implementation, and will also provide a free demo of the platform.
Happy Recruiting!