To maximize the efficacy of your staffing management plan, determine staffing requirements, coordinate staffing goals, adjust your strategies accordingly, follow up, and analyze your results for ongoing improvement.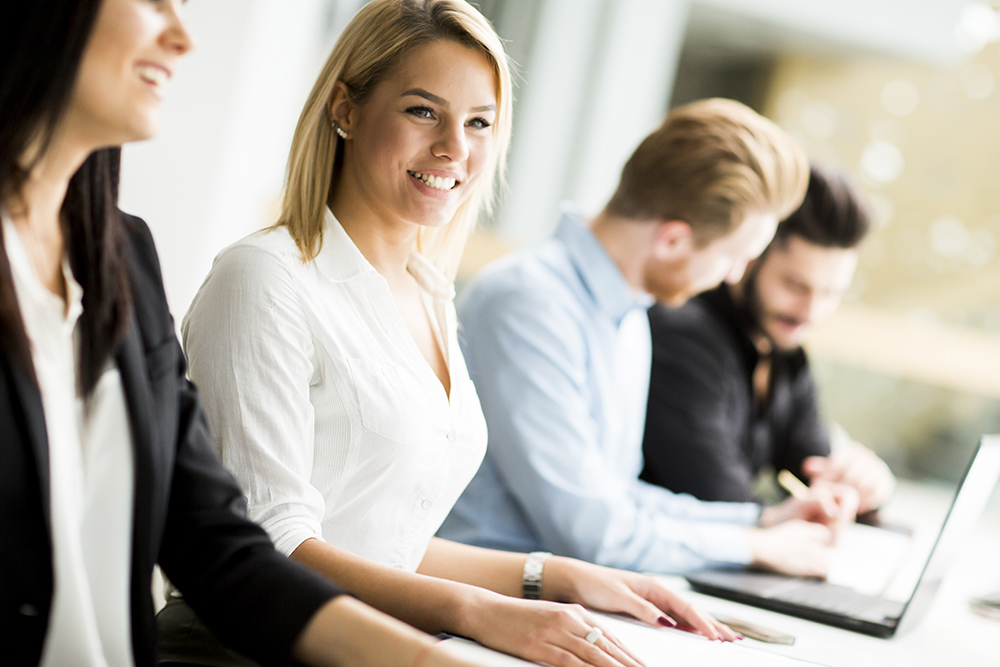 A staffing management plan comprises the processes and protocols that recruiters and hiring managers follow to onboard new hires for their respective clients and companies. A recent staffing industry survey by RINGO provides valuable insights into the most vital aspects of staffing management planning, outlining among other key aspects: common shortcomings, challenges and opportunities.
The following are several actionable items to consider including within your day-to-day recruiting processes, to help your staffing management plan run smoothly, and ultimately, earn you more business:
Determine Staffing Requirements
Your processes and protocols may differ, depending on the answers to a few key questions. Some of these include:
Does your client require a direct hire, or contracted labor?
What are the department's business goals?
What candidate hard and soft skills are needed?
How much training is the hiring company willing to provide?
Coordinate Staffing Goals
Nearly 31% of survey participants named unrealistic client expectations as a leading issue facing the staffing industry. If recruiters, hiring managers, and department leaders can all get on the same page regarding the above inquiries, you may find that client expectations aren't necessarily unrealistic—rather, there are persistent breakdowns in communication when identifying staffing needs.
And that's totally fixable.
Adjust Your Strategy to Suit Your Needs
61.5% of survey participants said quality of hire and time-to-fill were the metrics most important to them (other options were ROI, cost of hire, and turnover rate). Incidentally, as many responders listed a talent shortage among the most-pressing issues facing the staffing industry. If recruiters want to improve these vital metrics, they should develop effective strategies for both passive and active job seekers.
By seeking more passive candidates—those who are employed but who may respond to the offer of a better opportunity—you can help to bridge the skills gap, since it can be assumed these candidates possess viable skill sets. On the other hand, when you focus on active job seekers by utilizing job boards and strategies of the like, you're more likely to reduce time-to-fill, since those candidates are meeting you where you are in their job search.
Figure out what matters most to the company your hiring for, then adjust your strategies, accordingly.
Follow Up
Survey results show that 84.6% of recruiters always, or almost always, follow up with hiring managers after they've begun conducting interviews. That's great to hear, but what happens after a candidate accepts an offer? If you want to reduce turnover, and hold on to your hard-fought new hires, you'll want to kick your onboarding processes into gear, as soon as possible after an offer is accepted.
Here are some ways recruiters can help during the onboarding process:
Present the employer brand accurately during recruitment.
High-quality hires are engaged with the hiring company's goals, and their values are in line with the company's values. If you present the employer brand thoroughly and honestly during recruitment, your hires are more likely to share goals and values, hit the ground running come onboarding time, and ultimately, be productive and successful employees.
Don't stop work once an offer is made.
Extend the candidate relationship beyond the job offer to include partnering with HR during the transition from candidate to employee. Your reputation matters: 100% of survey participants said that employee referrals were fairly important or vital to their business; 92.3% said the same for the importance of client reviews.
Becoming HR's best friend serves your own interests! When you take the initiative to extend your responsibilities through the onboarding process, you can oversee it and ensure the information you've been giving the candidate through the recruiting is being followed through on. Plus, your new partners in HR will sing your praises and give you continued business. Going above and beyond for your clients is the gift that keeps giving.
Hold your hire's hand on their first day.
The first day at a new job is scary and intimidating, and the recruiter is probably the person most familiar with the new hire. Simple gestures, such as setting up a new hire's work space or introducing them to a helpful buddy on their first day, could make a world of difference for them, and the hiring company, alike. Again: Go above and beyond, and you will be rewarded.
Analyze the Effectiveness of Your Processes
Procedures are in place, plans are set in motion, and positions are being filled. Now, how can you tell if you've made a good placement? Tracking and analytics, of course. Recruiting procedures and protocols shouldn't be a "set it and forget it" ordeal. They should be ever-changing to improve efficiency and quality of hire, to revisit our two most-important metrics from earlier in this post.
---
How RINGO Can Help
The RINGO vendor management system (VMS) is helping staffing firms better serve their clients with speed, data capture and metrics that improve workflow processes, ensure smooth onboarding, and guarantee talent is screened properly and deployed efficiently.
In the words of CEO Keith Banks, the RINGO VMS enables staffing firms to "elevate their game and get ahead of their competitors," thus improving relationships with their clients. And in the staffing industry, client relationships are priceless.
Want to find out how your staffing firm can "bolt on," and become an instant MSP (Managed Service Provider])? Schedule an informational call now, and RINGO Executive Director Shani Underwood will personally assist you.
Happy Recruiting!